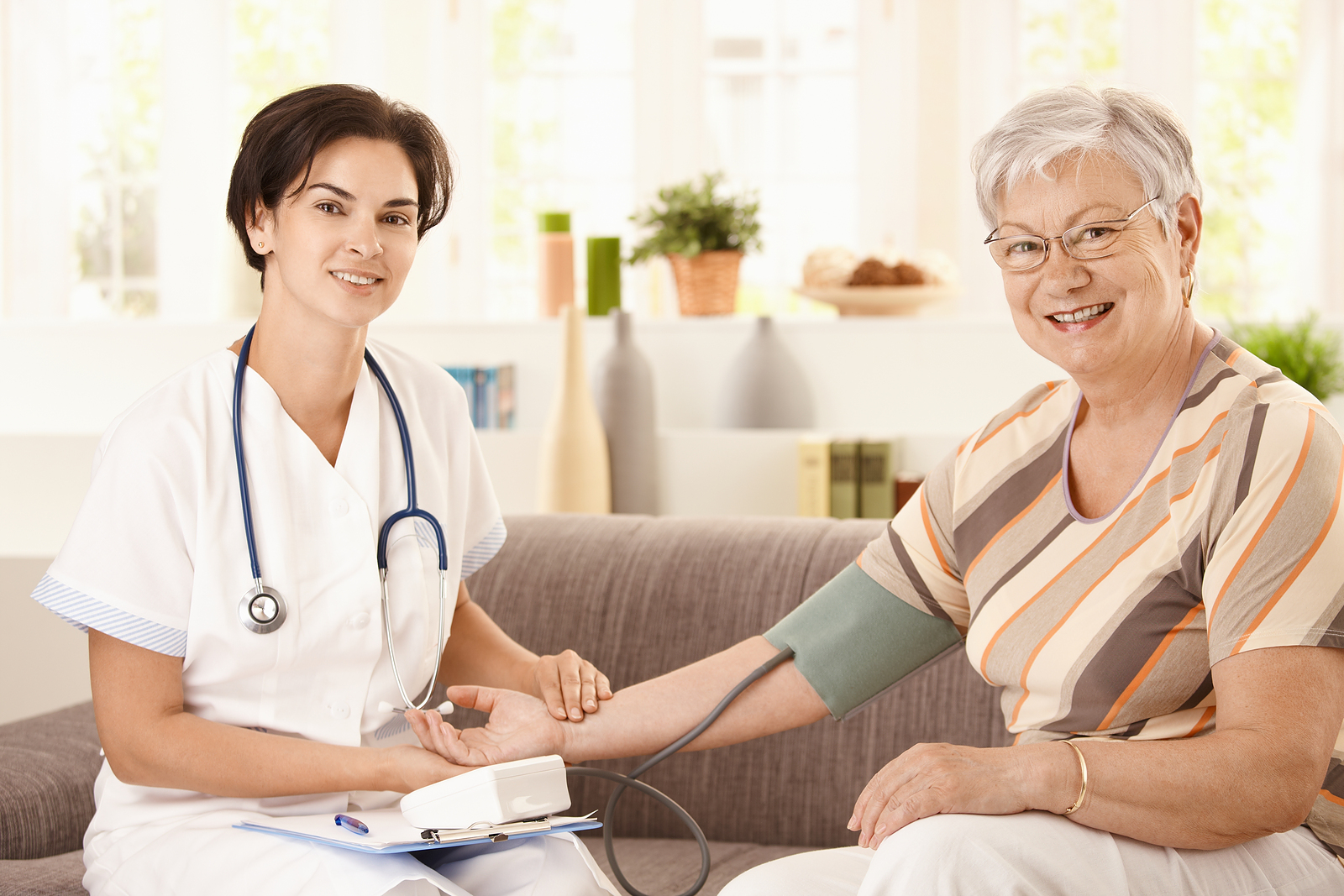 Treatment Team
While you are in the hospital, there are several staff who will be working as a team to assist you in achieving your goals. The following staff will be a part of your treatment team.
Psychiatrist:  Your physician will evaluate you, order medications, and diagnostic tests as needed.  He/She will meet with you each day to discuss your progress.  He/She also serves as the leader of the treatment team.
Recreational Therapist: The recreational therapist will gather information about how you spend your leisure time and assess your recreational outlets. The therapist will determine any treatment needs for physical, cognitive, emotional, social, and leisure needs that affect your quality of life.  Interventions may include: arts, crafts, relaxation skills, exercise, spirituality, music, leisure skills/games, writing outlets, social skills and engagement with visiting dogs primarily through group activities daily. The therapist will assist you with community resources and a plan to gain maximum benefit from your leisure time.
Social Worker: The social worker will meet with you shortly following your admission. The social worker will complete a psychosocial assessment that will include your current functional level, symptoms and assess your current needs. The social worker will provide individual, group and family meetings as determined based on your individual needs.  The social worker will provide discharge follow up appointments and make referrals based on your needs determined by the treatment team.
Nursing Staff: You will meet with a nurse on admission.  He/She will coordinate your care with the other team members.  The nursing staff consists of RNs, LPNs, and Mental Health Technicians.  Each day you will be assigned a nurse for each shift.  If you need assistance please check with any staff member.
Mental Health Technicians (MHTs): Mental health technicians are also a part of the treatment team.  They may do some groups or activities on the unit, assist you with your personal care, obtain items of need etc.  MHTs complete Safety checks/rounding as ordered by the physician.
Other Staff: Other staff may be involved in your treatment depending on your individual need such as chaplain, dietician, etc.
Adult Care Unit - Guidelines
Please review the following information to assist you in becoming familiar with our unit and its policies.
Telephones are provided for patients to use daily 7:00AM to 11:00 PM. Phone calls should be limited to ten minutes each call to permit all patients access.  Any calls that come into the unit via the patient phones will not be the responsibility of staff to protect patient confidentiality.
Housekeeping staff are on the unit daily. You are requested to assist in keeping the unit clean by picking up after yourself.
Drawing papers, games, and puzzles are available upon request. Please return the supplies to staff after use.
Detergent is available upon request.
Radios and sound machines for relaxation are available at the nurse's station and must be returned prior to leaving.
Phone messages are taped on your room door.
Flowers must be in plastic vases (No potted plants)
Visitors are requested to check in at the nurse's station each visit.
Any new belongings or articles brought to the unit must be left with the front desk and checked by staff members prior to being given to patients .
Visitors must be appropriately dressed including having their feet covered.
Visitors are prohibited from bringing purses, bags, and cell phones onto the unit.
Patients of opposite sex are not permitted to visit with each other in patient rooms. Please visit in recreation rooms, group room or dining room.
Patients are to have NO physical contact with each other, while on the unit.
The doors to patients rooms are generally left open unless you are getting dressed, sleeping or bathing.
During the night, doors are to remain ajar to facilitate the nurses making rounds as quietly as possible.
Visiting Hours - Temporarily Updated
As a result of Covid illnesses rising, MHS is limiting onsite visitation to 1 person per visit for up to 6 patients per day.  Visitors must wear a mask while in the building. In addition to on-site, MHS is also offering a limited number of tele-visit opportunities as well.
Visitors must call to schedule all visitation.
On-site Visiting Hours are:
Monday through Friday from 6:00 - 6:30 PM.
Saturday, Sunday and Holidays from 2:00-3:00 PM
Tele-Visit via Zoom Hours are:
Monday through Friday from 6:30 - 7:00 PM.
Saturday, Sunday, and Holidays by appointment.
Miscellaneous:
Due to health and safety issues there are no animals allowed in the building.
For safety reasons, we keep articles of potential danger in individual cubicles for each patient and return them to the patient at discharge.
Cell Phones are not permitted on the unit.
Please note that FOOD and BEVERAGES provided on the unit are for patient consumption only.
Permitted and Prohibited Items
ITEMS NOT PERMITTED ON THE ADULT CARE UNIT
Glass including perfume and makeup bottles

Mirrors

Tweezers

Nail Clippers

Scissors

Knives

Belts

Clothing Ties (Including Hoodies)

 Bandanas- "do" rags

Sunglasses unless medically required

Long heavy necklaces

Dental Floss

Q tips

Clothing with logos promoting sex, drugs, alcohol

Belly Shirts

 

Halter tops

Short shorts

Mini skirts

CDs

Cell phones

Tape recorders

Wire hangers

Headphones

Ear buds

Cameras

Disposable razors

Personal computers/Ipads/Tablets

Any tobacco products

Please note that this is not an all-inclusive list and that some items not listed here may be prohibited as necessary

 
Permitted items:
Wedding Rings (without protruding settings)
Watches
Prepackaged food items
De-caffeinated beverages
Eyeglasses
Hairspray (used with supervision only)
Daily Schedule
Monday – Friday Unit Schedule
7:00-9:00
Breakfast, Self Care, Medication
9:00-9:45
Goals Group MHT
10:30-11:00
Stress Management RN
11:30 – 12:30
Lunch
12:30-1:00
Self-care Activities (medications, group exercise)
1:00-2:00
Psychosocial Education (Social Worker Group) Tue/Thur Addictions Group with Social Worker
2:15 – 3:00
Recreation (WII Games, Corn Hole, Bingo, Cards)
3:00 – 3:45

Social Skills Group (Recreation Therapy Dept.)

Pet Visitor, Spirituality Schedule is under TV in Group Room.

4:30-5:30
Dinner
5:30-6:15
Leisure Education Adjunct Therapy (2 nights week) Calendar in Dining Room
6:15-7:00
Symptom Management RN
7:00-8:00
Visiting Hours
8:00-8:30
Goals Wrap Up MHT
8:30-9:00
Snack
9:00
Medications and Self Care/ Relaxation Video Requests
Saturday/Sunday/Holidays Unit Schedule
| | |
| --- | --- |
| 7:00-9:00 | Breakfast, Self Care, Medication |
| 9:00-9:45 | Goals Group MHT |
| 10:30-11:00 | Stress Management RN |
| 11:30 – 12:15 | Lunch |
| 12:30 – 1:15 | Social Skills Group with Recreation Therapist |
| 1:15– 2:00 | Psychosocial Education Social Worker |
| 2:00 – 4:00 | Visitation (free time for others…homework/games) |
| 4:45 – 5:45 | Dinner |
| 5:45 – 6:30 | Leisure Activities with MHT: WII, Ping Pong, Darts, Karaoke, Games |
| 6:30 – 7:00 | Symptom Management RN |
| 7:00 – 8:00 | Recreation (movies/games/puzzles) |
| 8:00-8:30 | Goals Wrap Up MHT/Evening Relaxation Activities |
01/01/2021 Public Standard Charges for Shoppable Services List